Check Out What Finance Minister Was Captured Doing In This Picture That Is Causing Stirs Online
The Finance, Hon Ken Ofori Atta yesterday, 29th July 2021 read the Mid-Year Budget in Parliament and one of the controversial statements from him is that President Nana Addo Dankwa Akufo-Addo and his New Patriotic Party (NPP) administration wants Ghanaians to donate GHS100.00 monthly towards the construction of the National Cathedral.
It was President Akufo-Addo who promise God to build a National Cathedral for God, he didn't consult the general public on this promise. So Ken Ofori Atta's statement yesterday telling Ghanaians to willingly contribute GHS100 towards a Cathedral that he (Akufo-Addo) promise sound ridiculous, funny and extremely annoying to some Ghanaians.
Others said the government should have reduced the taxes that he has burdened the citizenry with but instead he came with a hilarious request of making a mockery of the ordinary Ghanaian. If people do not have jobs to do and food to eat, how can they contribute GHS100 in addition to the huge taxes?
A Facebook user known as Joe Bigs said that after coming across this picture below, he rather used his money for personal things instead of donating it to the building of the National Cathedral. Some Ghanaians agreed with him that if the Finance Minister could be enjoying 'waakye' like this on a park, what shows that his government cannot construct this cathedral all by himself.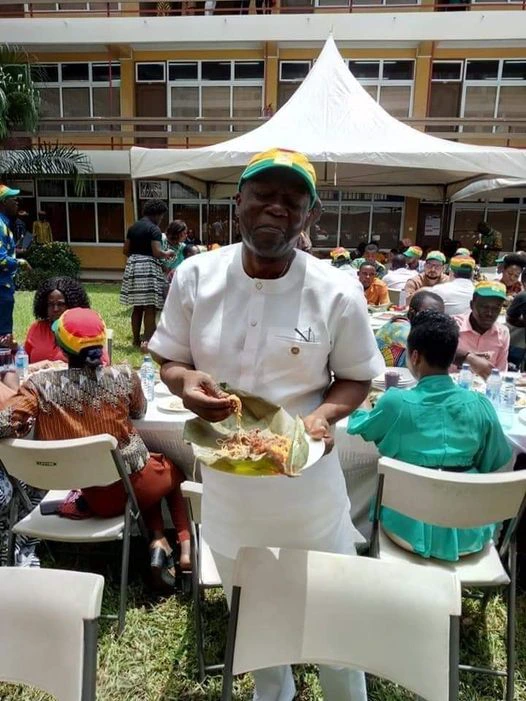 Others broke into laughter as they said that the President and his associates cannot deceive Ghanaians that they cannot build this cathedral by themselves. Others also argued that some Ghanaians are even looking for the 'waakye' that Ken Ofori Atta is holding for breakfast but they cannot get some, instead the government come with a request to collect money from them. Where would they get such money from?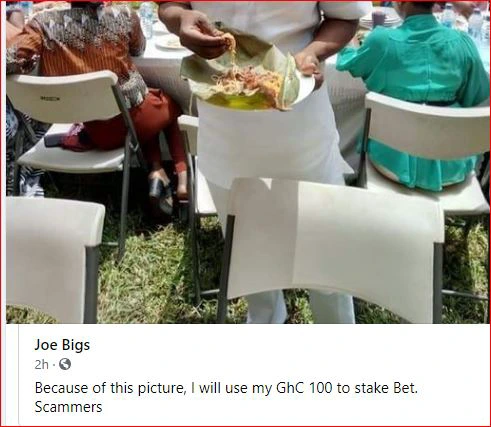 Check out reactions on this photo below: