All Teachers Are to Submit This Key Information Latest By Tuesday, 19th October, 2021 – GES Tells Staff
The 2021 academic year would come to an end in the month of December this year. Teachers seeking for transfer have made their intentions clear.
Such movements are likely to create voids and holes in the various schools and institutions across the sixteen regions of the country.
The Ministry of Education and Ghana Education Service have asked Heads of Pre Tertiary institutions namely Kindergarten, Primary, Junior High and Senior High Schools to declare vacancies in their respective schools.
This is to be done through the District, Municipal and Metropolitan Human Resource Management and Development ( HRMD) officers at the District Education Directorates. Heads of Schools are to complete and submit declaration of vacancies templates to the District Education Directorates not later than Tuesday, 19th October, 2021.
Key information required are name of school, name of district, region and the number of teachers needed to teach each subject come next academic year.
One Human Resource Management Development Officer in the Ashanti Region wrote:
"Good morning, Colleagues.
Please all Heads are to complete the vacancies template above and forward it to me as soon as possible but not later than Tuesday 19th October, 2021.Heads of Schools who do not have vacancies in their respective schools should prompt me as well.
See also
Ghana Education Service Suspends End of Term Examination In Schools -[See Confirmation Letter]
Thank you".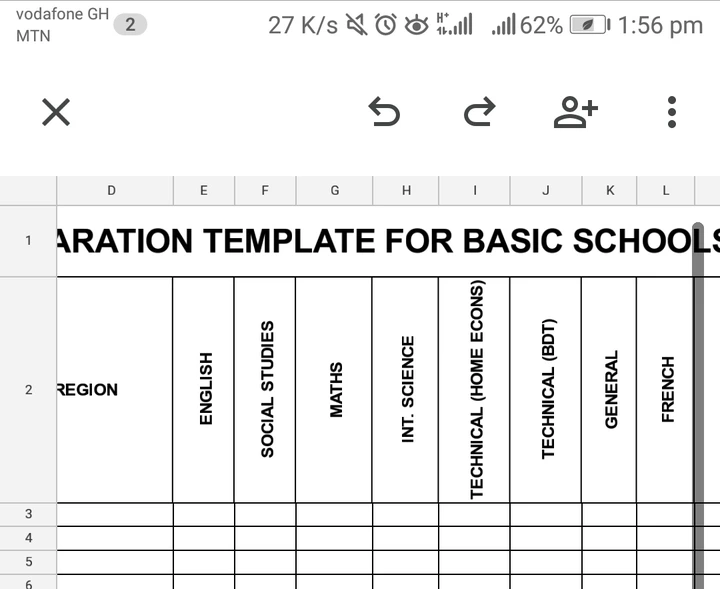 The 2022 academic year would begin next year January, however materials needed for the implementation of the novel standard curriculum are not available.