All Schools to Close and Open on These Dates
Education is the most important factor in the development of any country. Kenya has increased its investment in education by providing additional resources and guaranteeing that all Kenyan children attend school.
Professor George Magoha, representing the ministry of education, has produced a timetable outlining the dates on which all schools will close and reopen for the year.
Next month, schools will be closed for a week on the first of the month. The next term is approaching, and parents are advised to prepare by purchasing all of their children's necessary learning equipment before the second term begins.
Because there are only a few weeks left in the school year, many schools are now focusing their efforts on preparing for end-of-term exams. Students and children are increasingly preoccupied with studying for exams, as no one wants to fail.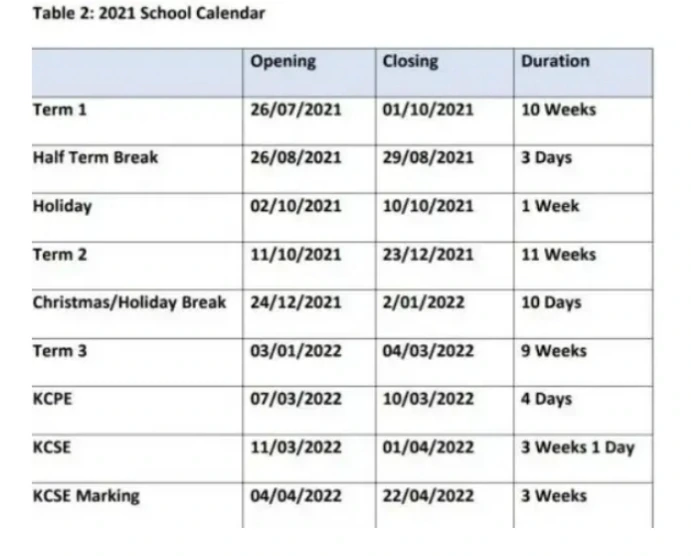 Schools will only be closed for one week, following which they will reopen for the second semester of classes. It is recommended that parents look after their children when they are at home so that they can return to school the next term.